Holiday apartments type "Sun" – enjoy a view of Castelrotto/Kastelruth and the mountain world of the Dolomites
You will spend a relaxed, unforgettable holiday in the cosy atmosphere of your apartment in the superior 3 star Residence Park at the foot of the Schlern
Dream apartments with plenty of South Tyrolean style
For all those who like to have things cosy and comfortable. In these completely renovated apartments in the main building you have a beautiful view of the roofs of Kastelruth and the church with its impressive church tower of the Schlern with the Santner peak and our Park. These apartments are ideal for couples who wish to enjoy cozy moments together, but are also suitable for young parents whose children still sleep in the same room with them. All rooms radiate a feeling of comfort and the materials were chosen with an eye for quality and style by the proprietress herself. The apartments are perfect for those with a feeling for the aesthetic and those who are seeking special accommodation with a South Tyrolean character. An inviting balcony with panoramic view invites guests to count the mountain peaks breathe in the mountain air.
"Sun" type apartments for 2 to 4 persons – approx. 45 m² – in the main house
Spacious, airy and modern living room
with seating area, bed-couch,
flat-screen TV, phone, safe, iron
Ultra-modern kitchenette
with
dishwasher, electric cooker, fridge
with
freezer, coffee maker, kettle
, etc.
One
bedroom with double bed
and third bed on request
New, timelessly stylish bathroom
with shower, toilet, bidet and
hairdryer
Balcony with panoramic views
, seating area and deck chairs
Covered parking area

Free Wi-Fi
Fresh bread rolls daily
on request
All
apartments are non-smoking
.
| | |
| --- | --- |
| 18/05/23 - 26/05/23 | 90,00 € |
| 27/05/23 - 30/06/23 | 105,00 € |
| 01/07/23 - 14/07/23 | 120,00 € |
| 15/07/23 - 28/07/23 | 135,00 € |
| 29/07/23 - 25/08/23 | 170,00 € |
| 26/08/23 - 15/09/23 | 120,00 € |
| 16/09/23 - 29/09/23 | 110,00 € |
| 30/09/23 - 14/10/23 | 115,00 € |
| 15/10/23 - 27/10/23 | 90,00 € |
| 28/10/23 - 05/11/23 | 115,00 € |
| | |
| --- | --- |
| 02/12/23 - 23/12/23 | 110,00 € |
| 24/12/23 - 06/01/24 | 0 € |
| 07/01/24 - 19/01/24 | 105,00 € |
| 20/01/24 - 02/02/24 | 120,00 € |
| 03/02/24 - 23/02/24 | 140,00 € |
| 24/02/24 - 08/03/24 | 120,00 € |
| 09/03/24 - 22/03/24 | 105,00 € |
| 23/03/24 - 08/04/24 | 120,00 € |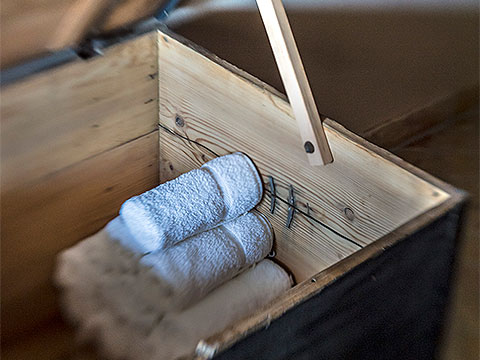 Residence Park ***s
Viale Misalt 5 . 39040 Castelrotto (BZ) South Tyrol . Dolomites . Italy
Tel: (0039) 0471 706 573 . Fax: (0039) 0471 711 354
e-mail:
info@park-residence.com
Credits - VAT 02589480215
it
de
en