Enjoy your holiday on the sun terrace of the "Garden" type holiday apartment
Days of peace and relaxation are waiting for you in the family atmosphere of the "Garden" apartment of the 3 star Superior Residence Park in the Schlern area
With a view of the garden and a lot of free space
Do you like to wake up in the green countryside? This holiday apartment on the ground floor of the annexe brings the countryside up to your window and front door. Nestling in the well-kept green area of our Residence you can spend a restful holiday here, enjoy the view of our green countryside and scope for self-realisation. Our spacious apartment offers sufficient room and opportunities for quiet reflection. Various rooms are accentuated with beautiful textures, the colours harmoniously matched to the timeless furniture. In addition nothing else is missing from the layout. Living room, bedroom and kitchen are equipped with all imaginable amenties and comforts that make a stay for couples and families a happy-go-lucky pleasure. The sunny terrace surrounded by greenery and with a panoramic view contributes in large part to this pleasant living atmosphere.
"Park" type apartments for 2 to 5 persons – approx. 65 m² – in the annexe.
On holiday with family or friends aligned, up-to-date furnished apartment on the ground floor with two spacious terraces/balconies
Large, cosy living room with seating area, bed-couch, flat-screen TV, phone, safe, iron

Fully furnished kitchen with dishwasher, electric cooker, microwave oven, fridge, coffee maker, kettle, etc.

Two bedrooms: one with double bed and couch (third bed), one with 2 single beds.

Large bathroom with shower, toilet, bidet, hairdryer and window

Two sunny balcony-terraces with panoramic views, seating area and deck chairs.

Underground garage

Free Wi-Fi

Fresh bread rolls daily on request

All apartments are non-smoking.
| | |
| --- | --- |
| 18/05/23 - 26/05/23 | 123,00 € |
| 27/05/23 - 30/06/23 | 141,00 € |
| 01/07/23 - 14/07/23 | 160,00 € |
| 15/07/23 - 28/07/23 | 179,00 € |
| 29/07/23 - 25/08/23 | 248,00 € |
| 26/08/23 - 15/09/23 | 160,00 € |
| 16/09/23 - 29/09/23 | 123,00 € |
| 30/09/23 - 14/10/23 | 154,00 € |
| 15/10/23 - 27/10/23 | 123,00 € |
| 28/10/23 - 05/11/23 | 154,00 € |
| | |
| --- | --- |
| 02/12/23 - 23/12/23 | 148,00 € |
| 24/12/23 - 06/01/24 | 0 € |
| 07/01/24 - 19/01/24 | 154,00 € |
| 20/01/24 - 02/02/24 | 175,00 € |
| 03/02/24 - 23/02/24 | 203,00 € |
| 24/02/24 - 08/03/24 | 175,00 € |
| 09/03/24 - 22/03/24 | 154,00 € |
| 23/03/24 - 08/04/24 | 175,00 € |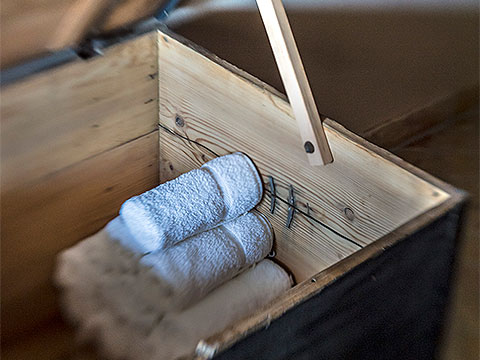 Residence Park ***s
Viale Misalt 5 . 39040 Castelrotto (BZ) South Tyrol . Dolomites . Italy
Tel: (0039) 0471 706 573 . Fax: (0039) 0471 711 354
e-mail:
info@park-residence.com
Credits - VAT 02589480215
it
de
en