Block of holiday accommodation with wellness and sauna complex for a relaxing holiday in South Tyrol
Take the time to strengthen your body and free your mind in our sauna, steam bath or infrared cabin of our 3 star Superior Residence Park
Enjoy relaxing moments
After an extensive hike in the Dolomite Mountains or a day's skiing on the pistes of the Seiser Alm-Gröden skiing region a visit to our small sauna complex will do you a lot of good. Close your eyes and let the pleasant combination of heat and steam take their effect. You do not have to wait long for the positive qualities of a relaxed visit to our Finnish sauna or steam bath. It stimulates your metabolism, fortifies your body's own defence and makes your skin feel appreciably softer. A fresh air area and relaxation room with comfortable loungers help to enhance your new-won relaxation.
Those guests, who do not want to do without their daily workout during their holiday in Kastelruth, are in the best of hands in our well equipped fitness room. Various pieces of up-to-date equipment are available for muscle and endurance training as well as dumbbells and mats. Our clear view of mountains, woodland and meadows enriches your personal fitness training.
We ask for your understanding that there may be restrictions in the use of our wellness area and fitness room due to Covid-19 safety regulations. Thank you!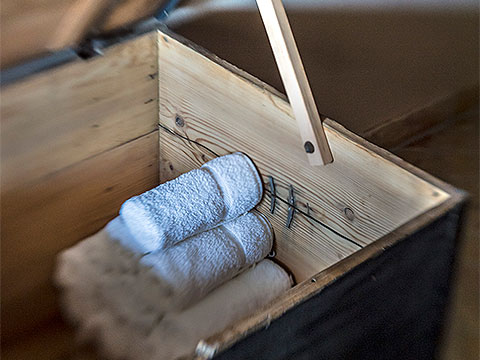 Residence Park ***s
Viale Misalt 5 . 39040 Castelrotto (BZ) South Tyrol . Dolomites . Italy
Tel: (0039) 0471 706 573 . Fax: (0039) 0471 711 354
e-mail:
info@park-residence.com
Credits - VAT 02589480215
it
de
en